BETTER BUILT FOR SMARTER CUSTOMERS . . .
One size fits all may hold true in retail, but in retail construction, we approach every project as a unique build. Whether you are building a new retail location, making interior improvements, or needing a facade renovation, the Ibis team will deliver. Our experience in retail construction projects that range from national retail chains to local car dealerships has equipped the Ibis team with skills that can maximize your customer's interest and optimize their buying experience.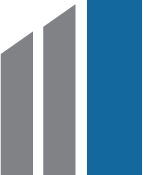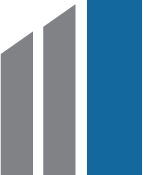 Wawa

Doral, Florida
We completed our 6th Wawa store in Doral, Florida ahead of schedule on 3/05 to correlate with Miami's 305 area code. The store is 6,200 SF. We have just completed another Wawa (our 7th) set to open later this month.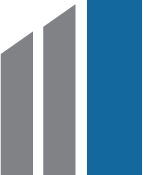 Al Packer Ford West

Royal Palm Beach, FL
12,000 s/f addition including complete site reconfiguration of an auto dealership
Walgreens
Plantation Point, FL
New 16,500 sf pharmacy with attached liquor store, including complete site development
Cycle Bar
Palm Beach Gardens, FL
5,000 s/f tenant buildout for a fitness studio
Vineyard Vines
Palm Beach, FL
Tenant improvement for a national retailer on Worth Ave in Palm Beach.
Al Packer Ford East
West Palm Beach, FL
Selective demolition, new structural walls, new entrance tower, ACM panel installations, showroom upgrades with new flooring/paint/ceiling tiles. Renovations to the service lanes and Quick Lane Building, asphalt overlays, and landscaping.
Shoppes at Marketplace
Stuart, FL
New construction and development of an 80,000 sq ft. shopping center
A QUALITY SUPERINTENDENT IS ALWAYS ONSITE . . .
"You never have to worry when completing a project with Ibis, as there is ALWAYS a quality superintendent on site. Working with them on my first big project was seamless. Ibis rolled with our changes even if it conflicted with their schedule. They provided solutions and follow through, always keeping us on track."
Kris Phillips, LRP Publications
THE COMPANY TO TURN TO . . .
"After 15 years of business with Ibis, I can say that their versatility, professionalism, and quality is the reason I continue to use and recommend them.  Whether it is a retail, office, warehouse, or educational project. Ibis is the company I always turn to."
Scott Johnson, Flagler Realty & Development
CONSTANTLY COMING UP WITH SOLUTIONS
"We first used IBIS in a competitive bid process, after they came highly recommended from a PBDA family, and we have used them for many projects since. They were very conscious of our time deadlines and despite some very difficult time constraints we put on them, they were constantly coming up with solutions to help save the school money and have always finished in time to meet our opening school deadlines. I am extremely confident in their work and in their care for our school, and I will continue to use them for any projects we need in the future."
William Coyle, Palm Beach Day Academy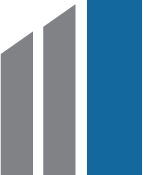 Walgreens @ Mirasol | Palm Beach Gardens, FL
Al Packer Ford East | West Palm Beach, FL
Al Packer Ford West | Royal Palm Beach, FL
Vineyard Vines | Palm Beach, FL
Shoppes at Marketplace | Stuart, FL
Strawberry Fields | Greenacres, FL
Shoe Carnival | Palm Beach Gardens, FL
CONTACT US
Call Adam Hodes to Begin Building Your Retail Project Today:
561-318-8408