CREATIVE PLACES. RELAXING SPACES.
SPAS, SALONS, & FITNESS CENTER CONSTRUCTION
Whether you're a Corporate Franchise working with local entrepreneurs or a small business owner opening a salon for the very first time, Ibis Building's expertise in Spas, Salons, and Fitness Centers has helped create a variety of well-known and popular businesses thoughout South Florida. Having the ability to incorporate your vision, corporate design, layout functionality and equipment requirements with the overall goal of having a successful and pleasing work out experience is where Ibis excels in while this popular spa, salon & fitness centers trend continues to grow. 
See our latest projects below, or call us today to start building: 561-318-8408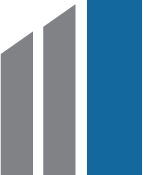 OUR SPAS, SALONS & FITNESS CENTERS SERVICES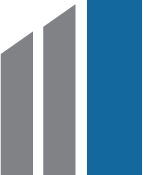 FEATURED SPAS, SALONS & FITNESS CENTERS PROJECTS
Atlantic Studios
Coral Springs, FL
This gorgeous 5,267 SF tenant improvement for turn key salon suites was completed this month.
Atlantic Studios offers state-of-the-art luxury salon suites for all health and beauty professionals. They offer three suites sizes, single regular, single large and double suites. All suites are turn key and fully equipped to start operating, minus supplies.
Cycle Bar
Palm Beach Gardens, FL
5,000 s/f tenant buildout for a fitness studio
Woodhouse Day Spa
Palm Beach Gardens, FL
Interior buildout of a 6,500 square foot spa that features high end finishes.

BUILD YOUR SPA, SALON, or FITNESS CENTER PROJECT TODAY:
THE COMPANY TO TURN TO . . .
"After 15 years of business with Ibis, I can say that their versatility, professionalism, and quality is the reason I continue to use and recommend them.  Whether it is a retail, office, warehouse, or educational project. Ibis is the company I always turn to."
Scott Johnson, Flagler Realty & Development
A QUALITY SUPERINTENDENT IS ALWAYS ONSITE . . .
"You never have to worry when completing a project with Ibis, as there is ALWAYS a quality superintendent on site. Working with them on my first big project was seamless. Ibis rolled with our changes even if it conflicted with their schedule. They provided solutions and follow through, always keeping us on track."
Kris Phillips, LRP Publications
CONSTANTLY COMING UP WITH SOLUTIONS
"We first used IBIS in a competitive bid process, after they came highly recommended from a PBDA family, and we have used them for many projects since. They were very conscious of our time deadlines and despite some very difficult time constraints we put on them, they were constantly coming up with solutions to help save the school money and have always finished in time to meet our opening school deadlines. I am extremely confident in their work and in their care for our school, and I will continue to use them for any projects we need in the future."
William Coyle, Palm Beach Day Academy
CONTACT US
Call Adam Hodes to Begin Building Your Hospitality Project Today:
561-318-8408