Exceptional Construction. Extraordinary Work Environments.
Our objective when building office facilities is to create work environments that inspire employees to look forward to work on Mondays. For over two decades we have built office spaces and made tenant improvements for countless businesses, consistently improving upon what businesses need to get ahead. From the flow of the work environment to the allocation of space and technological requirements, the Ibis team has the expertise to create smart office spaces.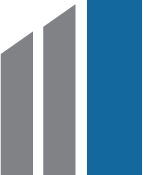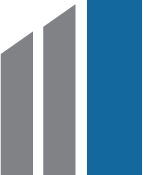 Austrade
Tequesta, FL
Project Description:  15,300 SF Four (4) Story Dark Shell Office Building
303 Banyan
West Palm Beach, FL
Façade renovation of a four story office building. This also included the interior improvement of a 12,000 sq ft. law office on the fourth floor and three separate tenant spaces of the entire third floor.
Ocean Via Realty
Palm Beach, FL
Interior demolition of a historic restaurant that was converted into high end office space.
401 South Dixie
West Palm Beach, FL
Complete buildout of the third floor that includes three separate tenant office spaces and common corridor amenities along with a ground floor office suite buildout.
THE COMPANY TO TURN TO . . .
"After 15 years of business with Ibis, I can say that their versatility, professionalism, and quality is the reason I continue to use and recommend them.  Whether it is a retail, office, warehouse, or educational project. Ibis is the company I always turn to."
Scott Johnson, Flagler Realty & Development
A QUALITY SUPERINTENDENT IS ALWAYS ONSITE . . .
"You never have to worry when completing a project with Ibis, as there is ALWAYS a quality superintendent on site. Working with them on my first big project was seamless. Ibis rolled with our changes even if it conflicted with their schedule. They provided solutions and follow through, always keeping us on track."
Kris Phillips, LRP Publications
CONSTANTLY COMING UP WITH SOLUTIONS
"We first used IBIS in a competitive bid process, after they came highly recommended from a PBDA family, and we have used them for many projects since. They were very conscious of our time deadlines and despite some very difficult time constraints we put on them, they were constantly coming up with solutions to help save the school money and have always finished in time to meet our opening school deadlines. I am extremely confident in their work and in their care for our school, and I will continue to use them for any projects we need in the future."
William Coyle, Palm Beach Day Academy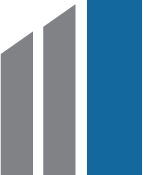 COMPLETE OFFICE PROJECT LIST
303 Banyan
| West Palm Beach, FL
401 South Dixie | West Palm Beach, FL
Ocean Via Realty | West Palm Beach, FL
1240 US Highway One | North Palm Beach, FL
CONTACT US
Call Adam Hodes to Begin Building Your Office Project Today:
561-318-8408