CREATIVE PLACES. WELCOMING SPACES.
From ground up new construction to soft renovations, the Ibis team has built a wide range of hospitality projects. We inject your company's brand into your project to provide welcoming spaces for your patrons and guests. As it is in all sectors, we understand that time is money with hospitality projects. We believe in our proven process and will go the extra mile to accelerate schedules to meet the demands of your completion date making your hospitality project a success.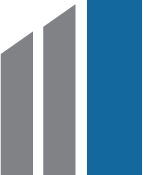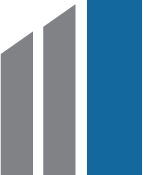 FEATURED HOSPITALITY PROJECTS
U-Tiki Restaurant
Jupiter, FL
Demolition of former marina facility and the new construction of a 9,000 square foot restaurant with marina upgrades.
Temple Israel Social Hall
Palm Beach Gardens, FL
Renovation of 10,000 square foot social hall that included raising the roof structure, kitchen remodel, new architectural finishes, replacing mechanical, plumbing, and electrical systems.
Woodhouse Day Spa
Palm Beach Gardens, FL
Interior buildout of a 6,500 square foot spa that features high end finishes.
THE COMPANY TO TURN TO . . .
"After 15 years of business with Ibis, I can say that their versatility, professionalism, and quality is the reason I continue to use and recommend them.  Whether it is a retail, office, warehouse, or educational project. Ibis is the company I always turn to."
Scott Johnson, Flagler Realty & Development
A QUALITY SUPERINTENDENT IS ALWAYS ONSITE . . .
"You never have to worry when completing a project with Ibis, as there is ALWAYS a quality superintendent on site. Working with them on my first big project was seamless. Ibis rolled with our changes even if it conflicted with their schedule. They provided solutions and follow through, always keeping us on track."
Kris Phillips, LRP Publications
CONSTANTLY COMING UP WITH SOLUTIONS
"We first used IBIS in a competitive bid process, after they came highly recommended from a PBDA family, and we have used them for many projects since. They were very conscious of our time deadlines and despite some very difficult time constraints we put on them, they were constantly coming up with solutions to help save the school money and have always finished in time to meet our opening school deadlines. I am extremely confident in their work and in their care for our school, and I will continue to use them for any projects we need in the future."
William Coyle, Palm Beach Day Academy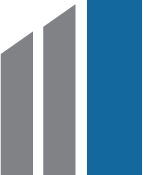 COMPLETE HOSPITALITY PROJECT LIST
Temple Emanuel Social Hall | Palm Beach, Florida
U-Tiki  Restaurant | Jupiter, Florida
Woodhouse Day Spa | Palm Beach Gardens, Florida
CONTACT US
Call Adam Hodes to Begin Building Your Hospitality Project Today:
561-318-8408