WE BUILD WITH THE RESIDENT IN MIND . . .
At Ibis we combine decades of experience in hospitality, religious, and housing construction to deliver top-notch assisted living facilities that promote both vitality and community for your residents. Just like in our religious sector, we understand the importance of phasing the construction to avoid disrupting everyday life for residents and staff. Our hands on approach allows us to partner directly with staff to ensure every need is met and your assisted living project is delivered on time and on budget.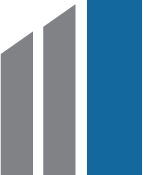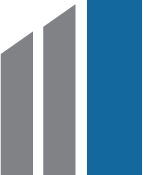 Morse Life: Outdoor Areas
West Palm Beach, FL
Renovation of outdoor areas which included the Walkway, Patio, and Courtyards. Work included:demolition, new landscaping, irrigation, brick pavers, textured walkways, stucco repairs, lighting,and painting.
Morse Life: Common Areas
West Palm Beach, FL
Renovation of common areas which included the Lobby, Waiting Area, Fitness Center and Cafe. Work included Interior demolition, new plumbing, new electric, new cabinets, Vetrazzo Glass countertops, flooring, painting, new ceilings and lighting.
Morse Life: Library
West Palm Beach, FL
Renovation of library to include new flooring, ceilings, casework, and vetrazzo glass countertops.
THE COMPANY TO TURN TO . . .
"After 15 years of business with Ibis, I can say that their versatility, professionalism, and quality is the reason I continue to use and recommend them.  Whether it is a retail, office, warehouse, or educational project. Ibis is the company I always turn to."
Scott Johnson, Flagler Realty & Development
A QUALITY SUPERINTENDENT IS ALWAYS ONSITE . . .
"You never have to worry when completing a project with Ibis, as there is ALWAYS a quality superintendent on site. Working with them on my first big project was seamless. Ibis rolled with our changes even if it conflicted with their schedule. They provided solutions and follow through, always keeping us on track."
Kris Phillips, LRP Publications
CONSTANTLY COMING UP WITH SOLUTIONS
"We first used IBIS in a competitive bid process, after they came highly recommended from a PBDA family, and we have used them for many projects since. They were very conscious of our time deadlines and despite some very difficult time constraints we put on them, they were constantly coming up with solutions to help save the school money and have always finished in time to meet our opening school deadlines. I am extremely confident in their work and in their care for our school, and I will continue to use them for any projects we need in the future."
William Coyle, Palm Beach Day Academy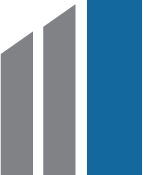 COMPLETE ALF PROJECT LIST
Morse Life Admin Offices | West Palm Beach, Florida
Morse Life Library | West Palm Beach, Florida
Morse Life Model Units | West Palm Beach, Florida
Morse Life Outdoor Areas | West Palm Beach, Florida
PACE Program Facility | Delray Beach, Florida
CONTACT US
Call Adam Hodes to Begin Building Your ALF Project Today:
561-318-8408